It may seem as though a light-hearted look at the Japanese Internment isn't possible until you understand: "If the Japanese Internment of WWII didn't happen, I wouldn't be alive" Sansei: The Storyteller uses dance, theatre, and humour to tell the story of one of Canada's darkest decisions and how the rampant racism of past generations affected the Japanese community today. Kunji Mark Ikeda investigates the social climates and hardships when the Ikeda family was labelled enemy aliens. The silver lining? If not for the internment, Ikeda wouldn't be alive to tell this story today…
Created and performed by Kunji Mark Ikeda
Watch: TEASER / TRAILER (1min 45sec)
Listen to Kunji Mark Ikeda on CBC HOMESTRETCH – Jan 14, 2019
---
What people are saying
A tale of profound historical impact. Sansei is storytelling at it's finest; sophisticated, meaningful, moving, and humorous.
– Laurie Fife, Ottawa Storytellers Society
[Sansei] was simply beautiful. No, Stunning. A great example of organic storytelling punctuated by movement… If you're a fan of spoken word or storytelling, this is a must see.
– Amy Jo Espetveidt, Calgary is Awesome
He's a terrific stage presence… a natural-born storyteller. The agony and ambiguity of the Japanese Internment comes out as much in his dance as it does in his words.
– Stephen Hunt, Calgary Herald
Through his creative personal odyssey and his critical yet healing lens, is something that should be shared with a much wider, national audience… His performance showed great courage and is a testament to the Nikkei value of "gaman*." (*enduring the unbearable with dignity)
– Roy Masahiro Nagata
[There is a] silence, a generational absence of memory that Sansei: The Storyteller rips open, bringing tears of awe to members of the audience.
-Diana Morita Cole, The Pacific Citizen
Performance history:
UNO Festival 2020 (Victoria BC)
Lunchbox Theatre /High Performance Rodeo 2019 (Calgary AB)
TheatreONE 2017 (Nanaimo, BC)
Motel Theatre 2017 (Calgary AB)
Key City Theatre 2017 (Cranbrook, BC)
Cloudsway Dance Theatre 2016 (Calgary AB)
Langham Cultural Centre 2016 (Kaslo BC)
Leviathan Studio 2016 (Lasquetti Island BC)
Capitol Theatre 2016 (Nelson BC)
Shuswap Theatre 2016 (Salmon Arm BC)
Calgary Japanese Community Association 2015
Kohan Garden 25th Anniversary Celebration (New Denver BC)
Powell Street Japanese Festival 2015 (Vancouver BC)
Ottawa Storyteller's Society (Ottawa ON)
Calgary International Fringe Festival 2014
Expanse Movement Arts Festival 2013 as 'We Don't Look Back' (Edmonton AB)
Awards:
Outstanding Performance by an Actor in a Drama (Nominated) – Betty Mitchell Award 2019
Outstanding Choreography (Nominated) – Betty Mitchell Award 2019
Best Solo Performance (Nominated) – Calgary Critter Awards 2015
Best of Fest (Winner) – Calgary International Fringe Festival 2014
Press:
Review 2019: Sansei Masters Storytelling Through Language and Movement | Calgary Herald
Preview Interview 2019: Personal Connections to History | CBC News
Video Interview: CTV Calgary 2019 – Lunchtime with Sansei
Sansei: The Storyteller has taken on life of its own | Calgary Herald 2016
Interview: Dancer brings performance back to Calgary after nation-wide tour |Nikkei Voice
Calgary Fringe Festival shows offer energy, talent, intensity | CALGARY FRINGE |
Fringe review Sansei | Calgary Herald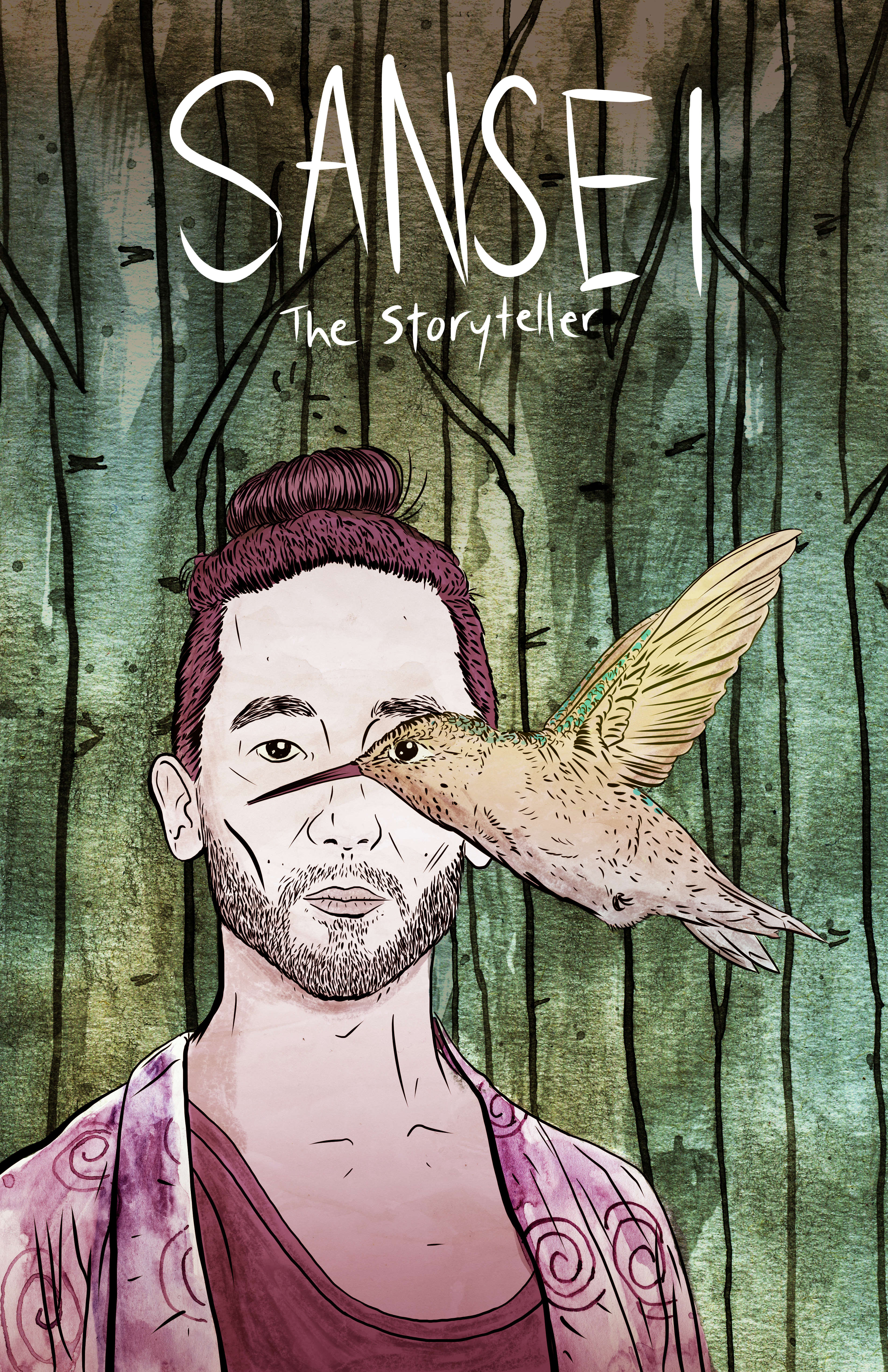 poster by Jarett Sitter