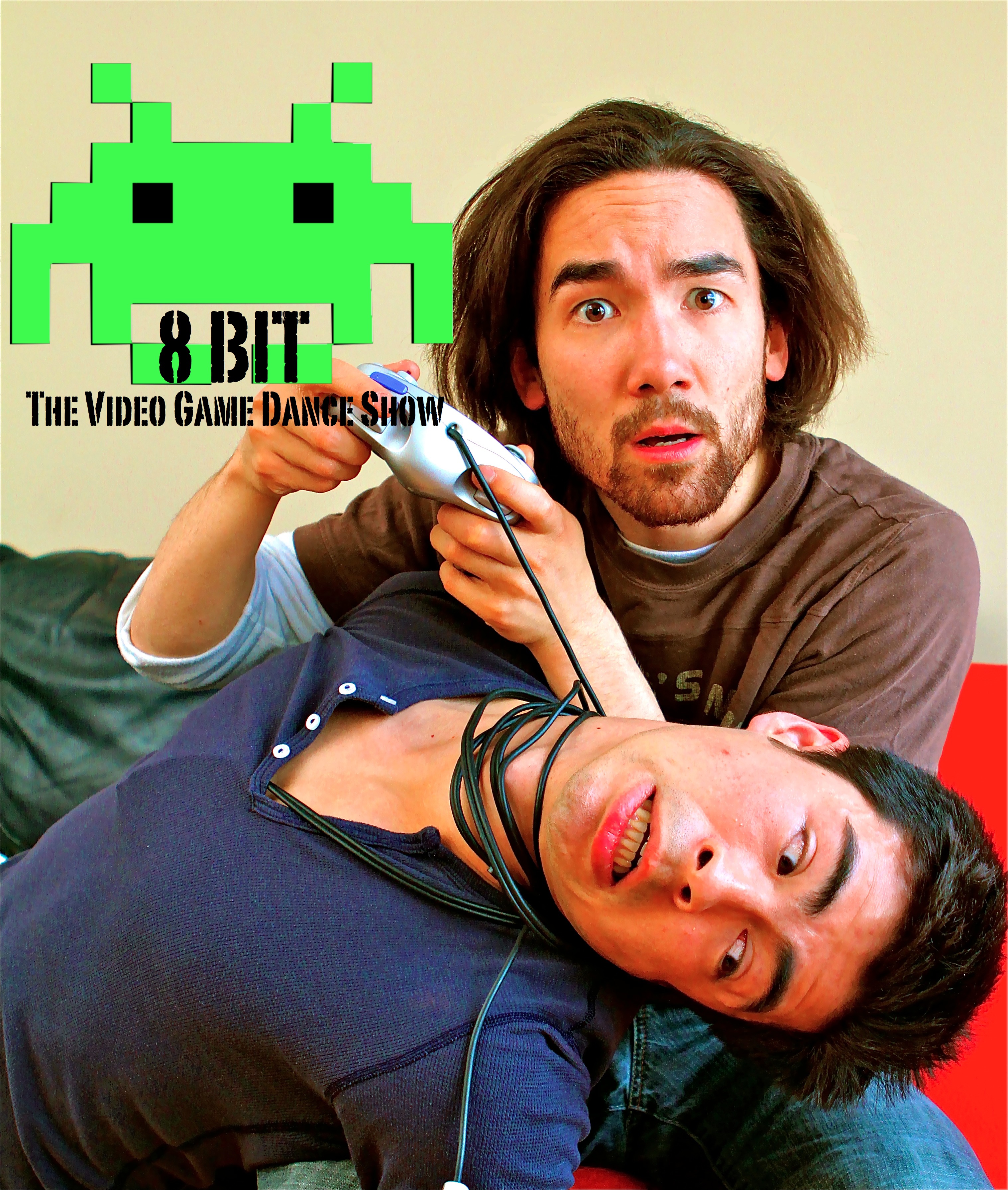 Two step-brothers get trapped in a killer video game and need to dance their way out!
In 8 Bit: The Video Game Dance Show, audiences are taken on a wild ride through some of the most iconic video game from Pong to Minecraft. Expect something for everyone as the break-neck physical comedy is woven together with heartfelt messages of overcoming adversity, anger management, and teamwork. The good, the bad, and the ugly parts of the gamer community is highlighted as the duo sensitively address violence in video games alongside this captivating story.
Mark Kunji Ikeda and Richard Lee team up for this original performances that combine narrative and dance. Both heavily trained in dance and theatre they have developed a unique methodology combining story, imagination, and choreography that has lead to a new game-changing style of dance theatre. Audiences can expect the humour and sense of play they would expect from a fast-paced comedy, as well as the athletic and inventive physicality they'd see in a high-octane contemporary dance show.
CLICK HERE to connect with us for BOOKING
Check out some of this high paced action HERE
What people are saying:
"High velocity… Ikeda and Lee are both hugely likeable, relaxed, playful actors as much as they are sizzling dancers… To those who resist contemporary dance as a plot device, I dare you to sit through 8 Bit and walk out feeling that way."
-Stephen Hunt, Calgary Herald
"The dancing in the show is something to behold… 8Bit is an accessible, funny, engaging performance for everyone, not just the gamers"
-Jenna Shummoogum